Thanks to the Daily News Leader for coverage of the 2013 Headwaters Soil and Water Conservation District Conservation Farmer of the Year Award.
Deerfield Farmers Named Conservationists of the Year
We are honored by the award. Land and water conservation are a priority for us. We have enjoyed watching the evolution of our farm to a thriving, productive, grass and forage based cattle operation.
Benfield Angus is a family-run purebred operation with 40 years experience breeding maternally oriented, practical Angus cattle with muscle. The daily hands on that comes with being full-time cattlemen gives us the first hand knowledge necessary to know what works breeding cattle.
We value and use performance records, ultrasound measurements, EPDs and other tools available to assist us breeding cattle. However, selecting cattle is more than just reading numbers. In our quest for balanced trait cattle, we have kept keen pressure on the necessary production traits of fertility, longevity, udder quality, disposition, structural soundness, production efficiency and fleshing ability.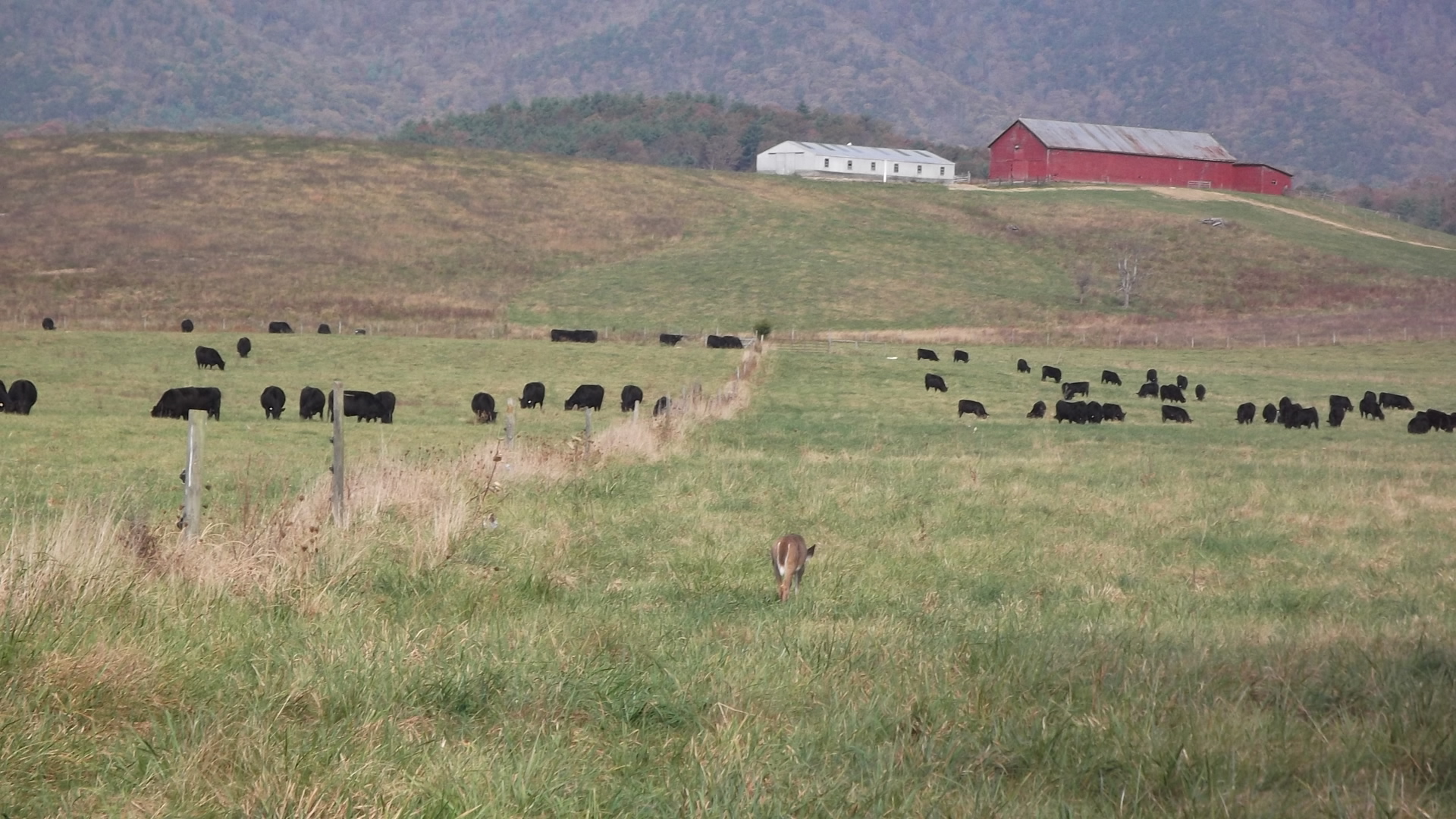 Many of these traits may be difficult to quantify, but the remain necessarily important and can be assessed by observation and experience. We refer to these characteristics as "convenience traits". Consequently, we extensively research sires for use in our program with all of the important economic traits in mind. When we find one that meets our standards, we use him over a period of years so that his contribution is significant and the predictability of our cattle is improved.
If you would like more information about our program, give us a call or drop us a note. We would love to hear from you.
Benfield Angus Herdsires
Benfield Substance 8506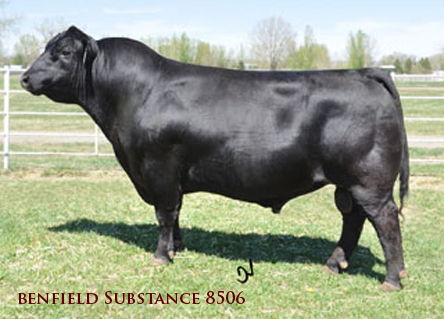 AAA Registration Number: 16207085



Benfield Reality 6211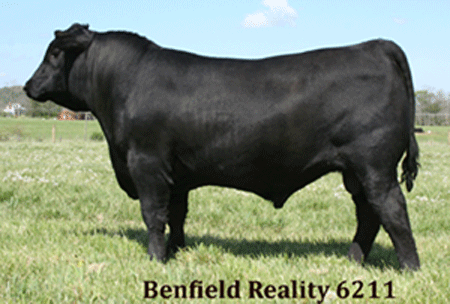 AAA Registration Number: 16207085


Benfield Elliott 029

AAA Registration Number: 16207085


WRA Whitley Z10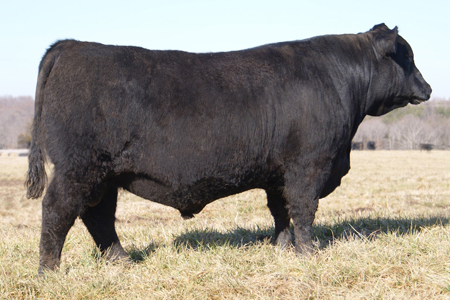 AAA Registration Number: 16207085


Benfield Full Day 099

AAA Registration Number: 16207085


Benfield Marshall 021

AAA Registration Number: 16207085


CAR Tracker 458

AAA Registration Number: 16207085


Increase your profits with bulls which stack multiple generations
of low-input, problem free genetics.


Benfield Angus and White Ridge Angus are members
of the American Angus Association



Send questions to webmaster@benfieldangus.com
Copyright 1999 Benfield Angus. All rights reserved.